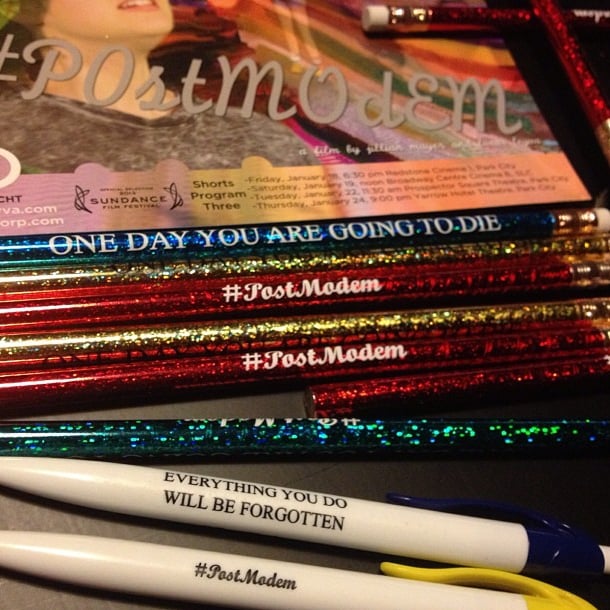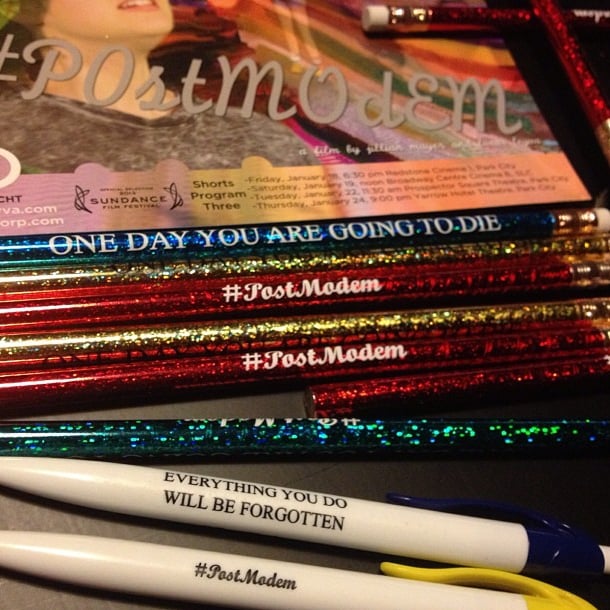 #PostModem Inspirational Stationary
$75.00 / Sold Out
Stationary adorned with inspirational quotes such as
"Everything you do will be forgotten"
and
"One day you are going to die"
Included are:
5 - Black Ink Pens (the colorful exterior belies the darkness of the ink that lurks within)
1 - Notepad (that will eventually rot, like our bodies)
5 - Glittery #2 Pencils (perfect for taking very important tests)
Set comes wrapped in all your hopes and dreams. Colors may vary.
Inspired by the Borscht-commissioned short #PostModem.